Pricing
You'll save so much time with our tool!
Amazon ASIN to UPC Lookup Export Tool
Our new software enables our customers to convert their own product list containing UPC numbers into a matching list of Amazon ASIN numbers.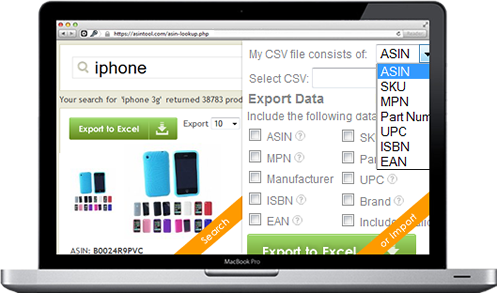 Convert Product Information Quickly and Easily
Regardless of the size of a company, one thing most professionals have in common is the desire to run their business more efficiently. With our ASIN to UPC bulk conversion tool, our customers are able to convert their own list of Amazon ASIN numbers into a list of UPC product numbers.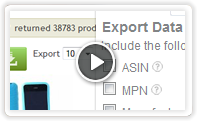 How it Works?

See the search tool in action!
Increase Efficiency, Decrease Stress
Thanks to technology and a little ingenuity, our new bulk ASIN to UPC converter eliminates the need to hand search for the UPC codes associated with your ASIN numbers. In the past this could take anywhere from a few hours to a few days, depending on the number of ASIN numbers you were looking to match.
---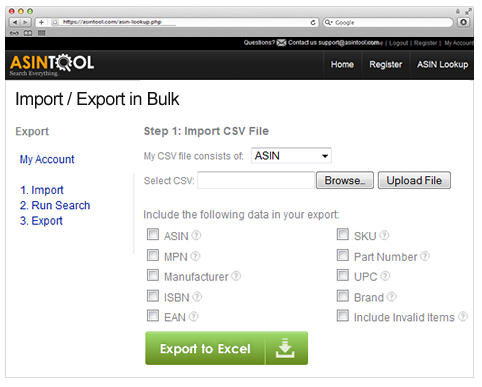 How it Works
Simply create a list of your ASIN numbers in either a .csv or an .xls (Excel) file, and upload to our conversion tool. In just a few seconds you will be given an option to export a document to excel, which will contain your requested product information in an organized and easy-to-use format.
Technology Behind the Tools
We developed our system to promote efficiency and productivity, and our customers believe that we have achieved this goal. When you upload your ASIN information to our conversion tool, it is entered into Amazon's API database, which then communicates the corresponding XML data to our system. We then translate this information into a user-friendly excel document, or give our customers the option to view their results online. Through the combined efforts of both our system and Amazon's API database, you are able to confidently search for the UPC for bulk ASIN numbers simultaneously, saving you both time and money.
---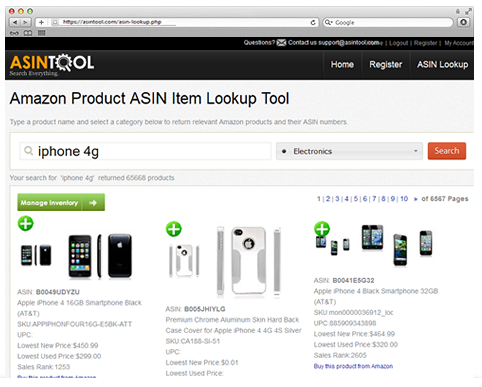 Individual Conversions in a Snap
Although many people find it too tedious to search for the UPC individually, our individual ASIN to UPC conversion tool is useful for those whom only wish to search for a couple ASIN numbers at a time. This tool functions similarly to the bulk uploading tool, except when it comes to results.
Our individual uploading tool also uses Amazon's API database to ensure accurate and fast results. However, rather than exporting a document containing all of the requested information, you individually enter each ASIN number into the conversion tool and view your results online.