Pricing
You'll save so much time with our tool!
Part Number to Amazon ASIN Lookup Export Tool
With a manufacturer part number to Amazon ASIN search, you can instantly identify the matching ASIN information to your products.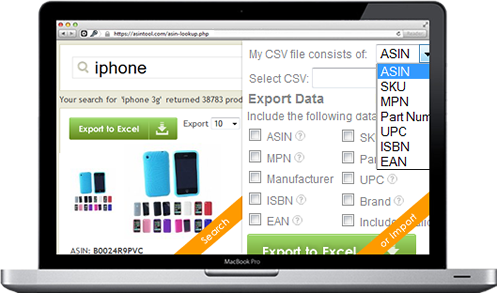 Convert Product Information Quickly and Easily
With our new bulk part number to ASIN conversion tool, you can easily locate the ASIN data associated with your own list of part numbers. Our search system utilizes the Amazon API database to locate relevant and accurate results, as opposed to manually searching for each ASIN number.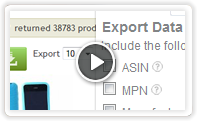 How it Works?

See the search tool in action!
User-Friendly Results!
Easily and quickly upload your information in the form of either a .csv or .xls (Excel) document. The results will be exported in the form of an easy-to-read excel spreadsheet containing information such as the ASIN data, product title, and other requested information.
---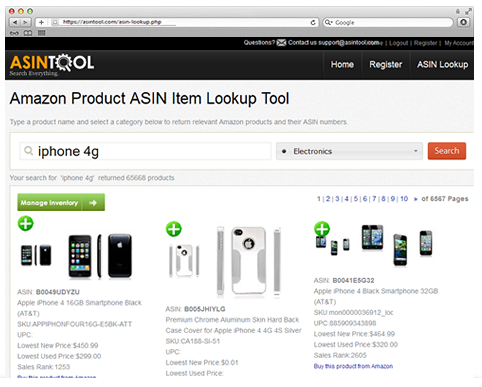 The Technology Behind the Tool
The Amazon API database contains the information regarding all of the products listed on Amazon. Our software takes Amazon's XML information to find the most relevant and accurate matches for your part number to ASIN conversion request. This information is then organized into an easy-to-read Excel spreadsheet. In a single search, you can find ASIN matches to your part numbers.
Fast, Accurate Results!
The previous manual searching for ASIN data was time consuming and open to human mistakes. With our part number to ASIN conversion tool, however, you receive instant results that are accurate and efficiently organized. The days of stressing over conversions are long gone. All you have to do is focus on selling products.
---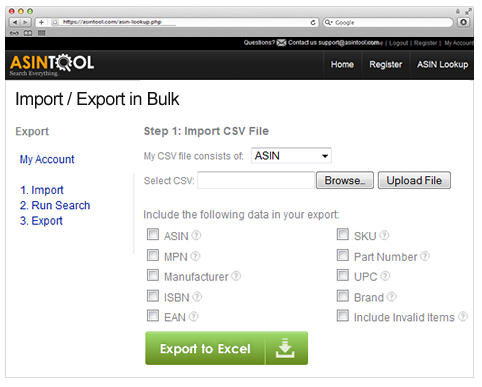 Converting a Couple?
Using our individual part number to ASIN converter, you can search for the ASIN data of a couple products without having to create an Excel document. This search option is similar to our bulk part number to ASIN converter in that they both use the Amazon API database to return accurate results. However, the individual search does not give you the option of downloading an Excel spreadsheet. Instead, the results open on a webpage, allowing you to view the ASIN information online and manually record the results.